The Braconidae are a large family of parasitic wasps within the order Hymenoptera, and are commonly called braconid wasps.
Females often have long ovipositors, but in most of the ones parasitizing exposed caterpillars it is short. Although many are external parasitoids of well-concealed hosts, including beetle larvae living under bark or in wood, most species of braconid wasps inject their eggs directly into the body of a host (endoparasitoid), usually a caterpillar but the larval stages (and even adults) of other insects orders are used by certain groups. Some subfamilies of braconid wasps, including the Microgastrinae that are so often reared from caterpillars, use a virus that suppresses the host's immune system, allowing the parasitoid to develop within the host.
After being infected the caterpillar continues its development (koinobiont) until the braconid larva has reached it final stage and leaves the body of the caterpillar. After leaving the caterpillar it directly weaves a cocoon next to its dead or dying host. Colour, texture and the way the cocoons are placed can be a useful indication of what kind of braconid wasp has parasitized the caterpillar.
---
NEW SPECIES: Cotesia euchloevora Shaw, 2020, parasitized Euchloe crameri
Described by Dr Mark R. Shaw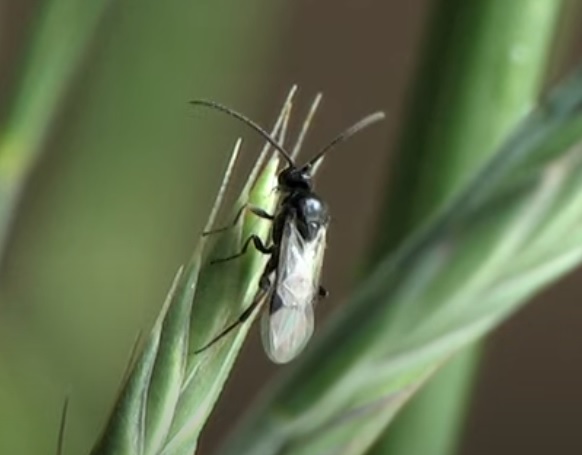 Cotesia hispanica (Oltra & Falco, 1996) parasitized Melitaea didyma
Identified by Dr Mark R. Shaw
Cotesia acuminata-agg. parasitizes Melitaea athalia
Identified by Dr Mark R. Shaw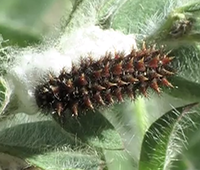 Cotesia melitaearum-agg. parasitizes Melitaea cinxia
Identified by Dr Mark R. Shaw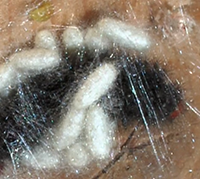 Cotesia glabrata (Telenga, 1955) parasitizes Carcharodus alceae
Identified by Dr Mark R. Shaw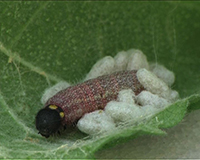 Cotesia glabrata parasitizes Carcharodus baeticus
Identified by Dr Mark R. Shaw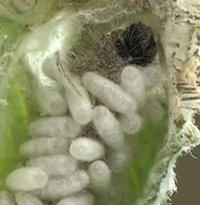 Cotesia sibyllarum (Wilkinson, 1936) parasitizes Limenitis reducta
Identified by Dr Mark R. Shaw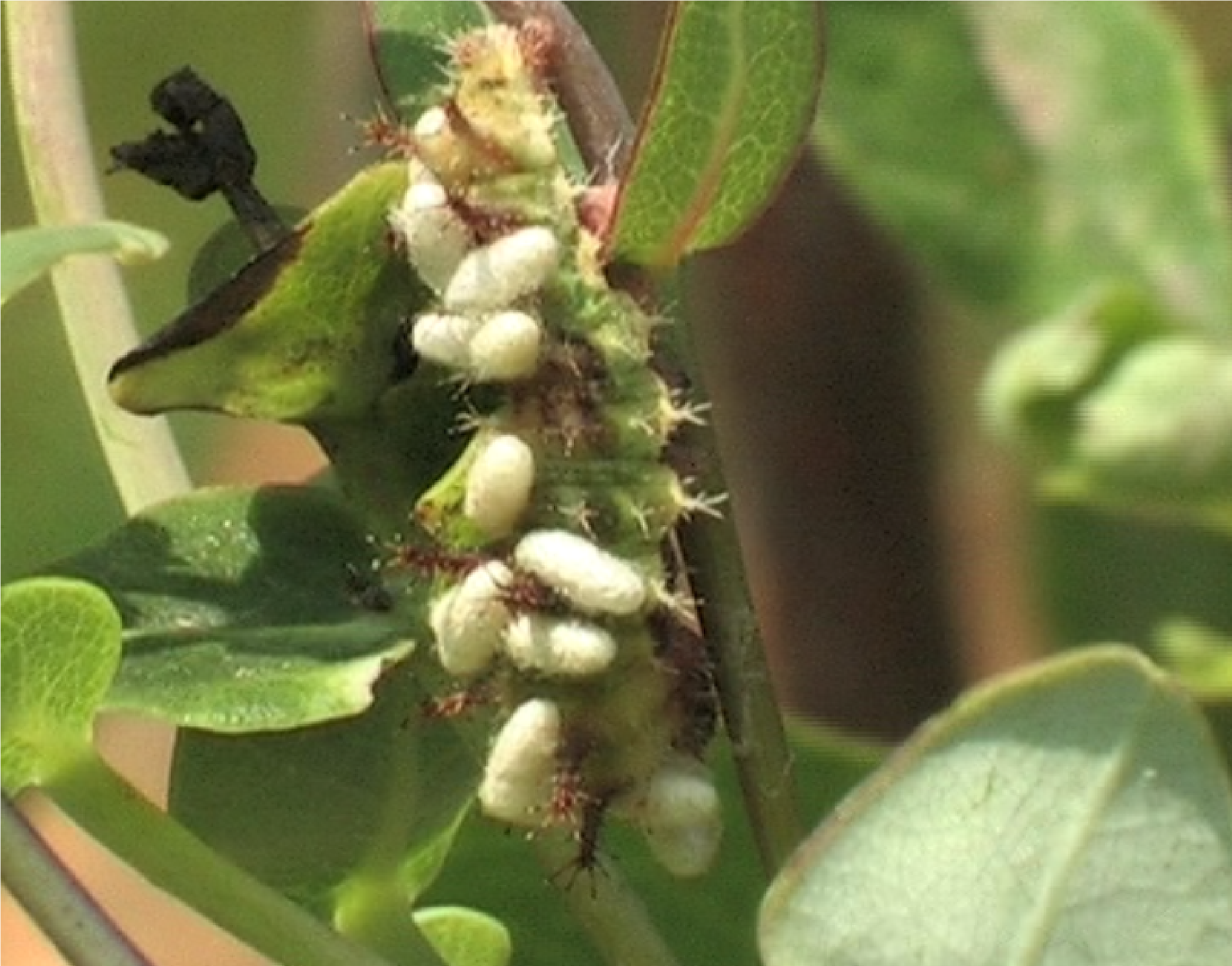 Cotesia spuria (Wesmael, 1837) parasitizes Biston strataria
Identified by Dr Mark R. Shaw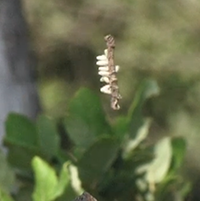 Cotesia glomerata (Linné, 1758) parasitizes Aporia crataegi
Identified by Dr Mark R. Shaw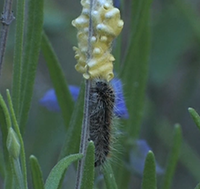 Cotesia saltator (Thunberg, 1822) parasitizes Anthocharis cardamines
Identified by Dr Mark R. Shaw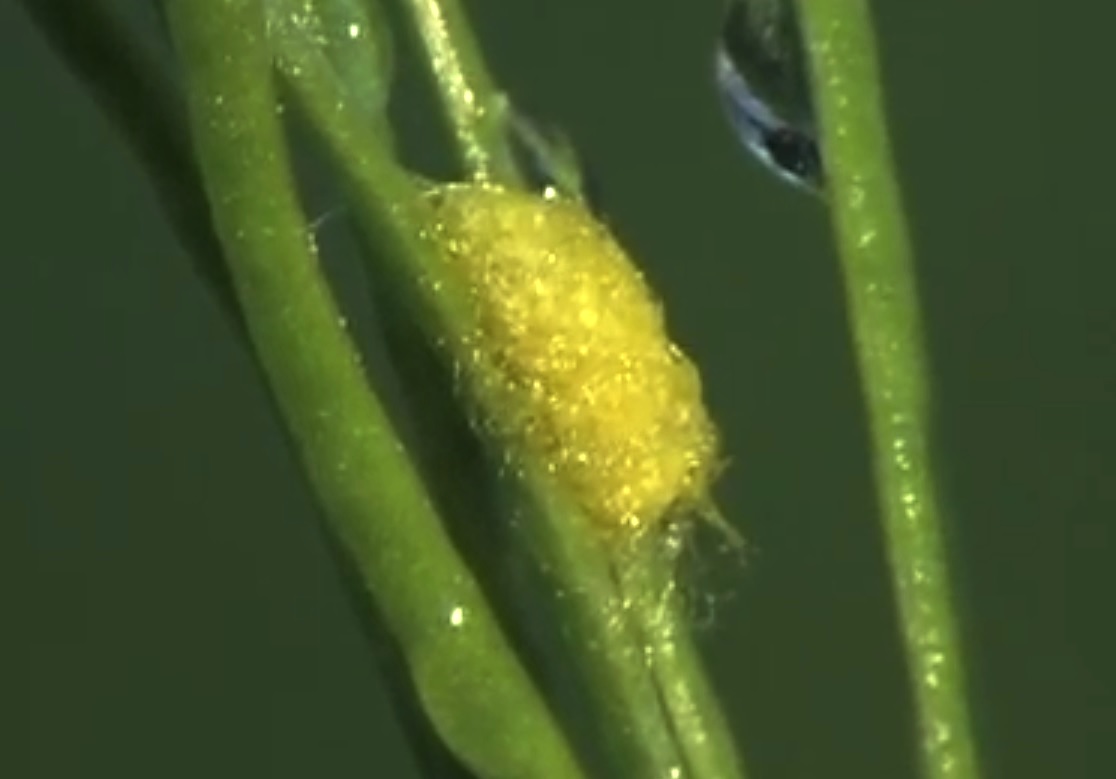 Cotesia affinis (Nees, 1834) parasitizes Cerura vinula
Identified by Dr Mark R. Shaw
---
Microplitis retentus (Papp, 1984) parasitizes Anthocharis cardamines
Identified by Dr Mark R. Shaw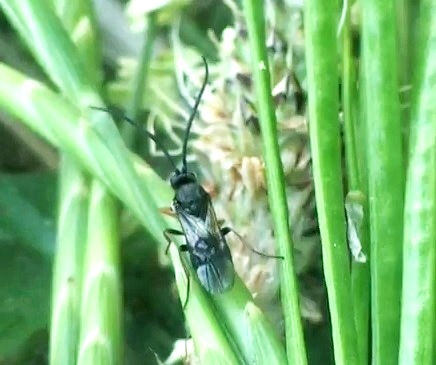 Microplitis retentus (Papp, 1984) parasitizes Anthocharis euphenoides
Identified by Dr Mark R. Shaw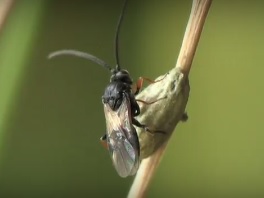 Microplitis retentus (Papp, 1984) parasitizes Euchloe crameri
Identified by Dr Mark R. Shaw